T-shirt quilts make terrific gifts for grads. For those going away to school, it personalizes their room and reminds them of home and the fun times they had.
There are many tutorials on-line for creating T-shirt quilts and we have collected a few to share with you.  There are two schools of thought when it comes to designing and planning the quilt– to sash or not to sash? We will let you decide which you like best. We've included examples of both.
In this quilt, the T-shirt logos are centered in same-size blocks with sashing framing the blocks.
This T-shirt quilt used sashing and additional strips to make all of the blocks the same size.
Now for the ones without sashing. This quilt has no sashing and all of the blocks are the same size.
This T-shirt quilt creates a patchwork of the shirts and fabric.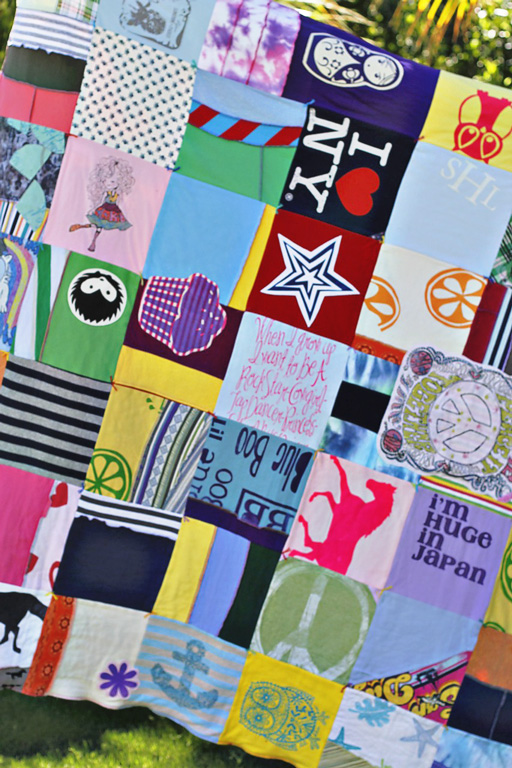 Tutorial at Little Blue Boo
We hope this inpires you to create a quilt for a special grad or just to get busy and use up all of those shirts!!

About the Author
lynnbrowne
Lynn is Director of Consumer Services with Coats & Clark.